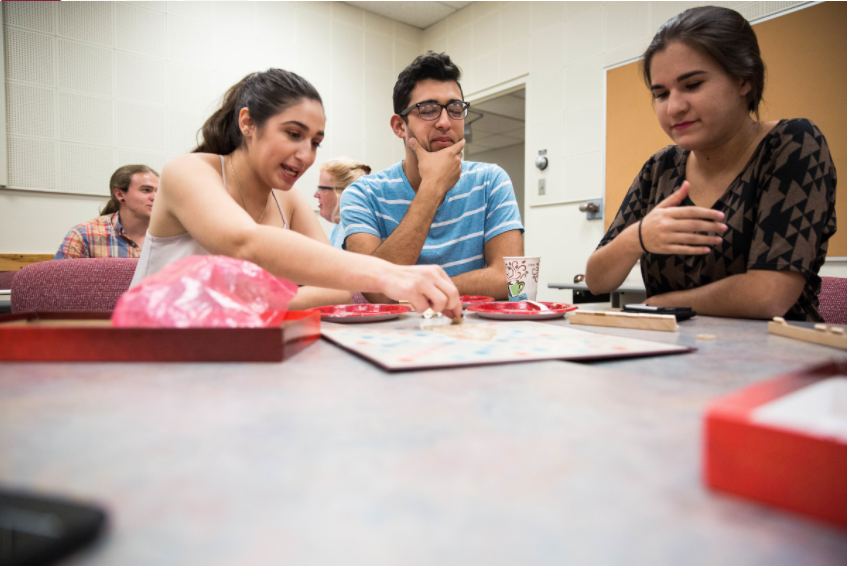 It is said that one of the best ways to learn a language is to immerse yourself in the culture. At Arizona State University's SILC Café, a group of students and faculty have found a way to do that without even leaving campus. "Language and culture is a social experience," said Michael Tueller, associate director for administration with the School of International Letters and Cultures. "So we provide that here."
The School of International Letters and Cultures invites anyone who is searching for a place to come and get to know people from across the world or surround themselves with languages from around the globe. This event is held every Wednesday and provides a space for those who want to practice a new language or meet new people.
Beginning January 13
Every Wednesday 
1:30-2:30pm
6/13-6/18 in person, 6/12 & 6/19-6/26 online sync




Join Us On Zoom! 
Every week throughout the semester (During winter break as well!)
-
Optional in-person café
Every Wednesday
1:30-2:30pm
Location: O
utdoor room next to 
MU, INTDSA X101
Follow our Instagram account to view more upcoming events 
Due to the Covid-19 pandemic, the program will NOT be offered in a residential format, meaning that the program will not provide any housing to participants.  Instead, it will be in a hybrid format with all activities and classes during the first half of the program held in- person and the second-half online. We will closely monitor the situation and make any further changes if necessary.