Our Russian program gives our students the opportunity to dive deep into Russian novels, theater, music, dance, art, and film. By learning the language, you can appreciate the culture so much more and understand famous world authors in their native language. Studying Russian langauge and culture, which is pegged as a critical language by the US government, can lead to scholarships, research, internships, studying abroad, or important government jobs. In our courses, we prepare you with knowledge in:
 the intellectual history of the Slavophile/Westernizer debates, film, music, mass media, history and the wars of the twentieth century.

Russian novels, short stories, poetry, and play

the fundamentals of speaking, writing, and listening in Russian

 in-depth surveys of works by Pushkin, Dostoevsky, Tolstoy, Chekhov, and Nabokov
Language courses are part of the Flagship PLUS initiative (Partnership for Languages in the U.S.) with a goal of advanced proficiency and the opportunity to gain superior proficiency in the capstone immersion year of Russian Flagship at Al-Farabi Kazakh National University in Almaty, Kazakhstan.
A knowledge of Russian can lead to jobs in such agencies as:
 the State Department, 

U.S. Agency for International Development, 

Department of Defense, 

Department of Homeland Security, 

Central Intelligence Agency, 

Federal Bureau of Investigation, 

and the National Security Agency, among others.
Our students have also found jobs outside of the government such as: 
L

aw

policy

finance

medicine

literature

linguistics

translation

teaching
Even in careers where Russian is not directly applicable, prospective employers appreciate the initiative, intelligence, and hard work that go into learning Russian language, literature and culture, and expect that ASU graduates can continue to learn and work effectively.
Students  often pursue concurrent majors and minors where expertise in Russian and Russia will make them especially competitive for scholarships, jobs, and graduate programs. These  include:
Global Studies

Political Science

Justice Studies

Biology

Another language such as English, Chinese, German , Romanian, or Slavic

Agribusiness

Anthropology

Architecture

Economics

Geography

History

Religious studies

Sociology

Women's studies
 Whatever your personal and career interests might be, ASU's Russian program can help get you there!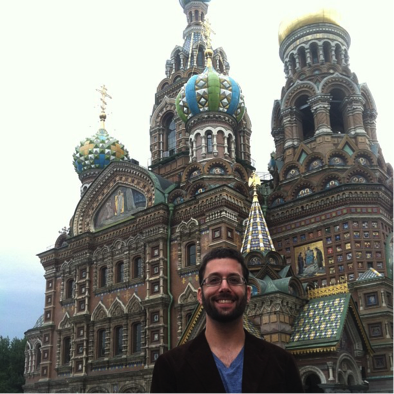 Graeme Fox graduated in 2014 with majors in Russian and English Literature from ASU with a baccalaureate certificate in Russian and East European Studies (REES) from The Melikian Center. He began studying Russian in summer of 2011 at the Critical Language Institute (CLI) and the following summer studied third-year Russian through CLI in Kiev, Ukraine. Fox was awarded a highly competitive Gilman scholarship and was a runner-up for the even more prestigious Boren scholarship to study in St. Petersburg, Russia on CIEE (2013-14). Upon returning to Arizona, he became a Russian Instructional Support Specialist at the Scottsdale Unified School District and began a teaching certificate program, and in 2015, was hired as a Russian teacher at SUSD, where two public schools are the only ones to offer Russian language class in the greater Phoenix metropolitan area. In 2016, Fox was one of 12 finalists from U.S. teachers and professors of Russian selected to participate in the American Councils Abroad Summer Teachers Program, an in-depth language practicum and methodology program at Herzen State Pedagogical University in St. Petersburg, Russia. Full funding was provided through the U.S. Department of Education (Fulbright-Hays Group Project Abroad). He continues to teach high school Russian language classes in the Scottsdale district and is completing his permanent high school teaching certification.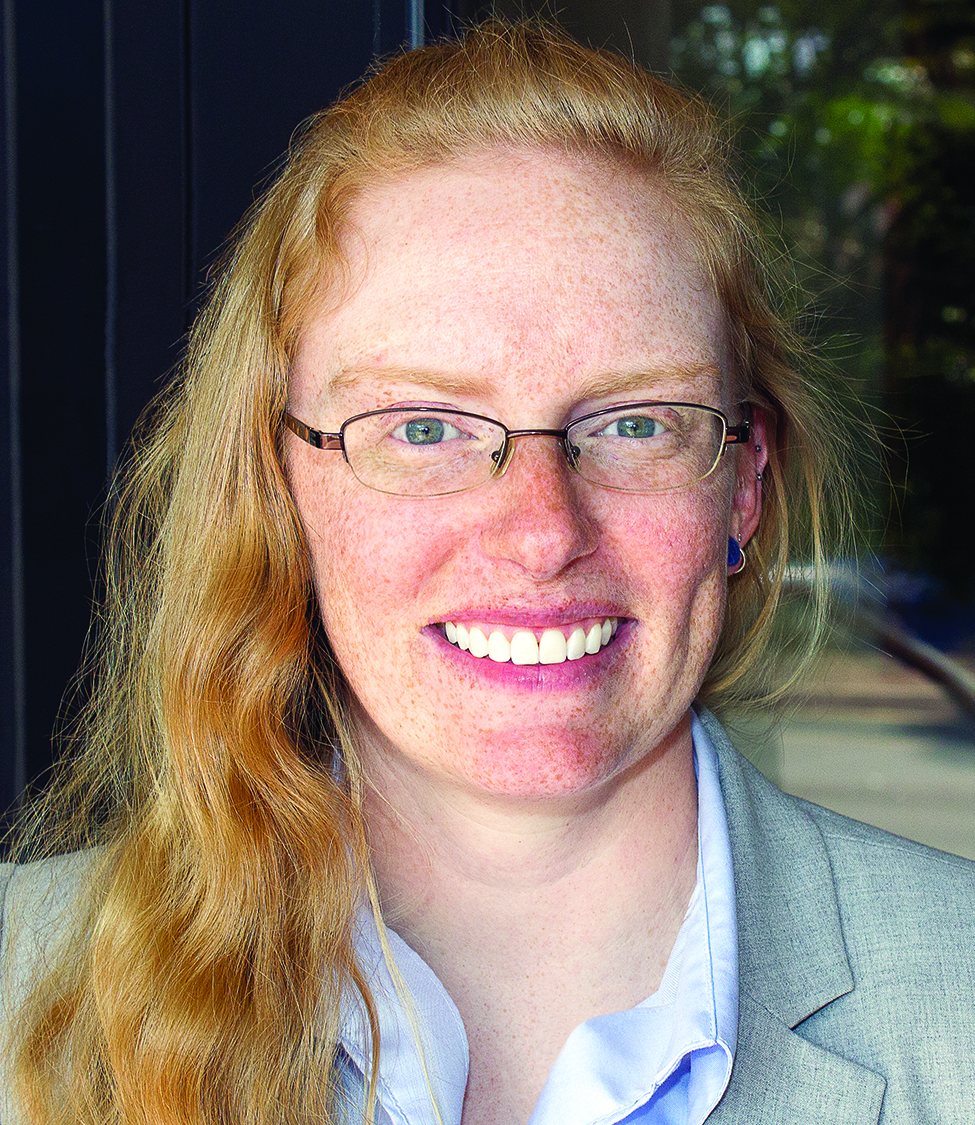 Amanda, who took introductory and intermediate BCS, graduated from ASU in 2010 with a BA in English (Linguistics), a BA in Russian, and a certificate in Russian and Eastern European Studies. She earned her Masters in Russian Language, Literature and Linguistics with the department of Russian and Slavic Studies at the University of Arizona in 2012, and returned to Phoenix, where she taught elementary Russian at ASU. She has also had the pleasure of teaching beginning Russian in the Critical Languages Institute at ASU's Melikian Center. She began a PhD in Applied Linguistics at ASU in 2013, and started law school at the University of Arizona's James E. Rogers College of Law in 2014. Her planned dissertation topic is linguistic issues of constitutional and statutory interpretation in U.S. and Russian law. Amanda will complete her law program in May of 2017 and will then serve as a law clerk to Justice Brutinel on the Arizona Supreme Court for a year before beginning as an associate at the law firm of Snell & Wilmer.
Clubs
The Russian Students Association offers regular opportunities to get together to watch films, play games, go hiking, and speak Russian with native and heritage speakers of Russian. Students have local immersion opportunities at two Russian Orthodox churches and at Russian stores and restaurants.
The SILC Attaches Club is a club that brings all languages and cultures from SILC together. People are able to learn about different cultures in a fun way when studying a language. Understanding different cultures is such an important attribute to have, and it is one you can obtain through SILC Attaches. This club creates community events, outreach projects, and plans fun get-togethers.
Critical Language Instiute at ASU (CLI)
Arizona State University's Critical Languages Institute is a national training institute for less commonly taught languages, offering summer intensive courses and study-abroad programs around the world. CLI instruction in Arizona and abroad is practically focused and proficiency-based. Students not only study a language, but learn to live that language. 
Study Abroad
Kazan Federal University Exchange Program The Kazan Federal University exchange program is unique in that it specializes in the area of Russian Language and Translation. 
American Councils: Advanced Russian Language and Area Studies Program (RLASP) The program offers 4 sites: Moscow International University, the Russian State Pedagogical University (Herzen Institute) in St. Petersburg, and the KORA Center for Russian Language in Vladimir. In Fall 2014, American Councils also launched RLASP at Kazakh National University in Almaty, Kazakhstan. The program features homestays, weekly excursions, travel to other regions of Russia, conversation partners, and a wide range of opportunities to pursue internships, volunteering, hobbies, and personal interests in a Russian context.
American Councils: Russian Overseas Flagship Program Flagship seeks to education students who will be the next generation of flobal professionals, commanding a superior level of proficiency in one of many languages cirtical to U.S. conmpetitiveness, security and diplomacy. The intensive language program includes individualized tutuorials, bi-weekly excursions guided by language instructors, and possible internships with local NGOs, government or businesses.The program features homestays with Russian families in St. Petersburg and Russian-speaking families in Almaty, Kazakhstan. 
Scholarships
The ability to speak another language opens up more opporutunities for scholarships and fellowships. Take a look at our SILC scholarships. ASU also offers an extensive database for you to search through and find the right ones to apply for. 
In the Study Abroad Office, Shira Burns (shira.burns@asu.edu) oversees applications to programs. Study Abroad's deadlines for applying for all programs are September 25th for the spring and February 15th for the fall. ASU financial aid is accepted for all programs on Study Abroad's approved list.
Here is a list of a few scholarships specific for language:
Fulbright | Boren | Benjamin A Gilman International Scholarship  | USAC Study Abroad Scholarship | Stohl International Undergraduate Research 
 STARTALK
ASU Russian StarTalk Language Camp: From STARTALK to Flagship offers a 15-day intensive residential program for motivated 8th-12th grade students in Arizona. This program provides a great opportunity for both heritage and non-heritage learners to explore and expand their knowledge in Russian language and culture through a highly structured theme- and task-based curriculum. During the program, students will receive instructions in Russian language and participate in fun, hands-on cultural activities. After the program, students will commit to continuing their Russian language learning.
The program boasts a living-learning setting, where participants gain first-hand college life experience on the ASU Tempe campus during the summer. All evening activities are monitored and supervised by resident advisors who reside in the residence hall with students. We hope that through this summer camp, high school students will see the value and fun of learning and exploring the language and culture beyond a structured classroom setting and eventually become life-long learners of Russian language.