The Polish program gives you access to the language and culture of the one of the largest European countries. The geostrategic and economic importance of Poland is on the rise in recent years given the volatile situation inside the European Union and its even more troublesome relations with Russia. Our program furthermore enables you to study the vast Polish diaspora in the United States, Ireland, Great Britain, and Germany. In addition, studying Polish greatly facilitates the acquisition of related Slavic languages such as Russian, Bosnian/Croatian/Serbian, or Czech.
If you are a heritage speaker from Polish community or their friend/partner/spouse, it goes without saying that our classes would give you a deeper understanding of the culture and the necessary background for a richer participation in this heritage community.
All our classes are rooted in cutting-edge methodology, they are geared toward achieving concrete proficiency benchmarks giving our students tangible real-life skills. The lead instructor is an accomplished author specializing in the nexus of language and culture as well as certified language tester and interpreter. Our classes are focused on:
Digital Humanities

History of Slavic Languages

Heritage speakers class

Conversation and Composition

I

ndividual supervised work general Slavic courses
The combination of the aforementioned majors with our minor or classes have lead our students into the following typical career paths:
State Department,

Department of Justice,

National Security Agency,

United States Agency for International Development

and many other entities.

Law

academia

prestigious graduate programs

medicine 
Unexpectedly, many of our alumni end up in medical school. They claim that the kind of humanistic knowledge that they gain in our program help them being admitted into these schools.
One of the hallmarks of our program is startling success of our students in securing prestigious national fellowships, such as Fulbright and NSEP giving them an opportunity to spend time abroad while being instrumental in their securing coveted positions in government agencies, academia, and industry.
Both our individual classes and the minor constitute a perfect complement to various majors giving our students a competitive advantage of the expertise in a lesser known cultures and their language. Historically, most our students came from:
political science,

global studies,

religious studies,

history,

anthropology,

business and economics,

engineering,

and other language majors (most notably Russian).

 
A large presence of Polish heritage community in the Valley of the Sun gives our students an excellent opportunity to immerse themselves into these cultures by visiting stores, clubs, restaurants, places of worship, etc. and attending heritage festivals. Even after several weeks of instructions our students will be able to test their skills locally by greeting heritage speakers, ordering, asking simple questions, etc.
Please contact Danko.Sipka@asu.edu with any questions about the program. We greatly look forward to discussing the program with you and hopefully having you in our classes!

"Having taken Polish language classes with both Mrs. Oginska and Professor Sipka at ASU has enabled me to take advantage of some wonderful opportunities I would not have otherwise been able to take advantage of without knowledge of the language. In 2013 I was accepted into a Spanish literature conference in Bielsko-Biała where I not only shared my research but also made connections with several professors and university students assisting the event. The following year I applied and received a scholarship to pursue my Polish language studies at the Jagieillonian University in Krakow for the period of 6 weeks. Since then I have enjoyed continuing to use the language in the context of looking at examples of experimental digital literature (the topic of my dissertation) being produced not only in the context of the Spanish speaking countries but also comparative samples of literary and artistic creations from Poland" Jennifer Byron received her MA in Spanish from Arizona State University and her BA in Spanish and Secondary Education from Marist College in Poughkeepsie, New York. She is currently a TA of Spanish at Arizona State University and is working toward her PhD in Spanish culture studies with a focus on digital narrative.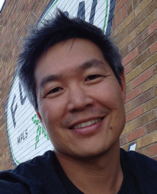 "Learning Polish in Mrs Oginska's class has helped me tremendously in building relationships with artists in Poland. I'm working on partnering with the Art Academy in Wroclaw, Poland to create an intentional exchange program for ceramics students. Communicating in Polish will also help in breaking barriers and building rapport with the Polish students. I'm excited to continue on this journey." - Sam Chung, Associate Professor of Ceramics, ASU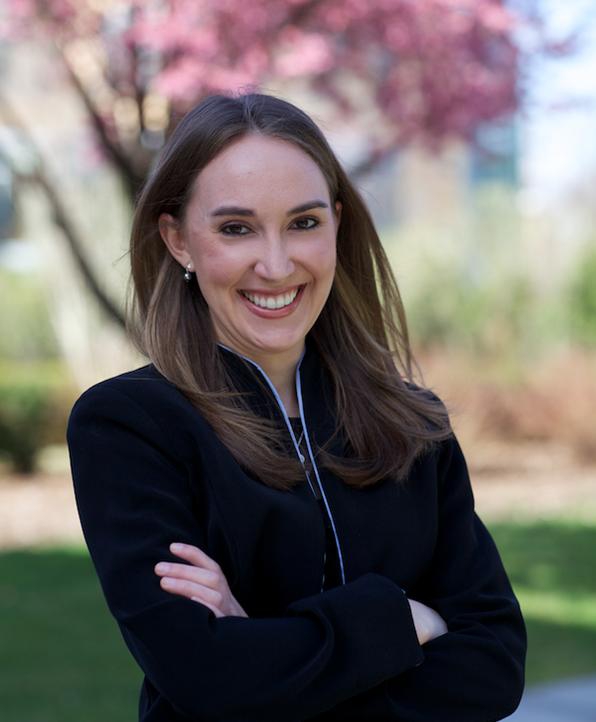 After studying Polish at ASU, Jamie Brooke Forseth was named a U.S. National Security Education Program scholar to Poland where she studied in Krakow and Poznan. She returned to ASU to earn four bachelors degrees in political science, English literature, violin performance and interdisciplinary studies as well as a Masters in political science. Forseth had the privilege of working for Ambassador Barbara Barrett as a research manager in the U.S. and as the Ambassador's personal chief of staff at the U.S. Embassy in Finland. Forseth went on to earn an MBA from Yale School of Management and subsequently progressed to managing credit analysis and strategy on Goldman Sachs' municipal trading desk. Today she is a partner and head of credit research at Whitehaven Asset Management, a hedge fund based in New York with a focus on the U.S. municipal bond market.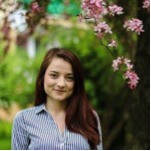 "My name is Marta and I graduated Arizona State University with a B.A degree in Russian Language and Literature with a Slavic Languages Minor (focus: Polish Language) in May 2010. My story at ASU is an interesting one, as I experienced quite the metamorphosis. My freshman and sophomore years at ASU consisted of rigorous schedules filled with science and mathematics courses as I was at the time majoring in Kinesiology. I quickly realized that I was lacking an intellectual challenge. I immediately began to sign up for courses outside of my major map: Russian Language and Literature, Polish Language, Linguistics, etc. It was then that I discovered my love of studying language. I look back on my ASU years as a time of personal growth & development. During my 4 years at ASU, I also worked full-time as a teller at Wells Fargo. During my senior year at ASU, Professor Sipka approached me with the opportunity of a lifetime. The Slavic Language Department at ASU's School of International Letters and Culture was accepting applications to participate in a summer program to study Polish Language, Literature and Culture at the prestigious Jagiellonian University in Krakow, Poland during the summer of 2014. Getting accepted into the program was a life-changing moment in my life. The six-week program consisted of daily language lessons, cultural excursions, optional evening courses (encompassing a variety of interesting subjects) and interacting with students from all over the world. Once the program was over, I made a monumental decision to stay in Poland. I have since been living and working in Krakow, Poland for over two years. Due to my language skills and previous work experience with Wells Fargo, I found a job as an Investor Service Specialist at Brown Brothers Harriman & Co. I put my language skills to use on a daily basis, servicing investors from all over the world. I pride myself in my hard work and am continuously recognized. I have grown a lot in the firm over the last two years, and will maintain to do so. Outside of work, I spend my free time exploring the limitless activities and attractions living in Krakow offers. I have always been very proud in my Polish heritage, and feel that living in Poland has allowed me to experience a cultural reawakening." -Marta

"My name is Bart Zalinski, and I am an alumnus of Arizona State University- W.P. Carey School of Business and the Polish Language and Culture program. Currently, I am a Supplier Performance Analyst at Southwest Airlines in Dallas, TX. Before joining Southwest fulltime in May, I completed internships at UTC Aerospace Systems, Honeywell Aerospace, and two rounds at Southwest. I am grateful for the opportunity to study and grow proficiency in my family language during my collegiate career, as I still use Polish every day."
Clubs
The SILC Attaches Club is a club that brings all languages and cultures from SILC together. People are able to learn about different cultures in a fun way when studying a language. Understanding different cultures is such an important attribute to have, and it is one you can obtain through SILC Attaches. This club creates community events, outreach projects, and plans fun get-togethers.
Critical Language Instiute at ASU (CLI)
Arizona State University's Critical Languages Institute is a national training institute for less commonly taught languages, offering summer intensive courses and study-abroad programs around the world. CLI instruction in Arizona and abroad is practically focused and proficiency-based. Students not only study a language, but learn to live that language. 
Local Community Events
Our program maintains exceptionally strong ties with Polish community in the Valley of the Sun. For example, annual Polish festival [http://www.polishfestivalaz.org/] offers an excellent opportunity for the students to get a taste of regional music, dance, and food. But our links go beyond sheer fun. Polish community, Polish honorary consulate in Phoenix [http://arizonaconsularcorps.org/poland.php] and consulate general in Los Angeles [http://losangeles.msz.gov.pl/en/] are very strong supporters of our Polish program having donated nearly $30,000, which were used to establish a Polish library collection, teach classes, and send students to summer programs in Poland.
Grants and Fellowships
One of the hallmarks of our program is startling success of our students in securing prestigious national fellowships, such as Fulbright and NSEP giving them an opportunity to spend time abroad while being instrumental in their securing coveted positions in government agencies, academia, and industry.
Study Abroad
A summer, semester, or year-long study abroad program can be organized individually, in which case the credit is processed through the Study Abroad Office. If you are pursuing this option, make sure to consult with the program coordinator [Danko.Sipka@asu.edu] and the Study Abroad Office. Additionally, you can use one of the existing summer abroad programs at the Critical Languages Institute.