Our programs in German
When you study German, you will discover cultural, economic, and intellectual opportunities to help you succeed and innovate in our increasingly global and international world. With an estimated 100 million native speakers across Germany, Austria, and Switzerland, German is the most widely spoken first language in the European Union. As you expand your German language skills, you will also begin to deepen your understanding of German influence in all parts of the world.
In the German program, you will study areas such as:
linguistics, literary and cultural studies, film, theatre, and performance

multiculturalism and intercultural competence
the interconnections between language, culture, history, politics, and socioeconomics
the art, architecture, and art movements of 19th and 20th-century Germany
the writings and thought of figures like Goethe, Schiller, Keller, Kafka, Rilke, Aichinger, Bachmann, Wolf, and others
German representations of the Holocaust and responses to the Third Reich
Germans continuing impact on world affairs and diplomacy in Africa and the Middle East
In the past, students have enjoyed these areas and found them to be very engaging and rewarding. They have also appreciated the attention they received from our faculty, who aid students in their intellectual development. This program also allows for some flexibility and individual needs.
But what about career prospects? With an estimated 100 million native speakers, it is one of the world's major languages and the most widely spoken first language in the European Union, making German applicable to virtually any job.  For example: 
national and international business

international law and legal studies
high school, community college, and university teaching

Non-governmental organizations

, philanthropy, and the non-profit sectors
sustainability and environmental organizations
diplomacy, humanitarianism, and social justice organizations
science, technology, engineering, and health science fields
music and the performing arts

or you can pursue a graduate degree
Even in careers where German is not directly applicable, employers have come to value multi-lingual trained college graduates for their ability to see things from a different perspective, provide great insight into other cultures, think critically about issues, and solve problems innovatively and successfully.  
Many students combine their study of German with another discipline. German makes a good combination with majors or minors in:
pre-law and pre-med

sustainability
engineering and computer science
natural sciences (life sciences, molecular sciences, psychology, physics, earth and space exploration)
history, philosophy, and religious studies
international politics and global studies
business and economics
arts, music, and the performing arts
education
Our faculty and staff can help you reach your personal and educational goals. Contact our SILC advisors to declare a major, minor, or graduate program!
Don't forget to visit the German Program for the latest information on events, study abroad opportunities, and available courses.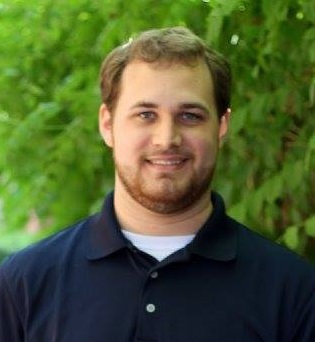 Samuel McClernon graduated from ASU in 2016 after majoring in German. For McClernon, learning another language helped him improve as a communicator in general, both in intercultural settings and as a tutor international students. He has decided to pursue a Master of Teaching English to Speakers of Other Languages. "ASU and SILC prepared me to pursue my goals and maintain the drive to succeed."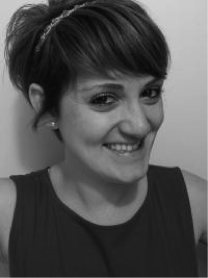 Amila Becirbegovic completed her BA in German in 2008, followed by a MA in German in 2010. She is now a PhD candidate and instructor at University of California, Davis. Becirbegovic can explain tough ideas to her students because she understands them from the original German source. "Many of the pedagogical techniques and strategies that I acquired at ASU are still with me and accompany me into every new classroom and institution."
Clubs
German Devils  is a student run organization with the goal of promoting the German language and culture at ASU. Typical events throughout the school year include Stammtisch (casual meet-up at a local restaurant/pub for conversation and fun), German film night, and monthly meetings. Please check our calendar for upcoming events or go to our Facebook Page for updates. Please feel free to contact the ASU German Club officers at any time with questions, suggestions etc!
The SILC Attaches Club is a club that brings all languages and cultures from SILC together. People are able to learn about different cultures in a fun way when studying a language. Understanding different cultures is such an important attribute to have, and it is one you can obtain through SILC Attaches. This club creates community events, outreach projects, and plans fun get-togethers.
 Study Abroad
Located on the confluence of three rivers (Danube, Naab and Regen), Regensburg prides itself on its 2000-year-old history. Founded by the Romans in 179 A.D., the city retains medieval features such as dark, narrow cobblestone streets, Romanesque and Gothic churches, Italianate towers, and massively solid 16th-century patrician houses.
Scholarships
The ability to speak another language opens up more opporutunities for scholarships and fellowships. Take a look at our SILC scholarships. ASU also offers an extensive database for you to search through and find the right ones to apply for. 
In the Study Abroad Office, Shira Burns (shira.burns@asu.edu) oversees applications to programs. Study Abroad's deadlines for applying for all programs are September 25th for the spring and February 15th for the fall. ASU financial aid is accepted for all programs on Study Abroad's approved list.
Here is a list of a few scholarships specific for language:
Fulbright | Boren | Benjamin A Gilman International Scholarship | USAC Study Abroad Scholarship | Stohl International Undergraduate Research Scholarships
Fellowships and Internships
U.S. Department of State has a student internships program through Pathways. 
Thomas Perking Undergraduate and Graduate Foreign Affairs Fellowship
European Union Internships in Europe.
European Union Internship in the United States.