Bosnian/Croatian/Serbian (BCS) program unlocks the door to a fascinating amalgam of cultures in a geopolitical tectonic zone of the West Balkans. The linguistic varieties of this language differ far less than British and American English yet they are politically considered separate languages. You study one language and get the bragging rights of speaking three or four. In addition, studying BCS greatly facilitates the acquisition of related Slavic languages such as Russian, Polish, or Czech.
All our classes are rooted in cutting-edge methodology, they are geared toward achieving concrete proficiency benchmarks giving our students tangible real-life skills. The lead instructor is an accomplished author specializing in the nexus of language and culture as well as certified language tester and interpreter. Our classes are focused on:
Digital Humanities

History of Slavic Languages

Heritage speakers class

Conversation and Composition

I

ndividual supervised work general Slavic courses
Both our individual classes and the minor constitute a perfect complement to various majors giving our students a competitive advantage of the expertise in a lesser known cultures and their language. Historically, most our students came from:
political science,

global studies,

religious studies,

history,

anthropology,

business and economics,

engineering,

and other language majors (most notably Russian).
Our numerous alumni have used the profound knowledge of the language, culture, and the region attained in our program (often in a combination with a political science major) to secure coveted positions in state, federal, and international agencies and organizations. Our alumni have found jobs in:
the State Department,

Department of Justice,

National Security Agency,

United States Agency for International Development

law

medicine 

and many other entities
One of the hallmarks of our program is startling success of our students in securing prestigious national fellowships, such as Fulbright and NSEP giving them an opportunity to spend time abroad while being instrumental in their securing coveted positions in government agencies, academia, and industry.
A large presence of BCS heritage community in the Valley of the Sun gives our students an excellent opportunity to immerse themselves into these cultures by visiting stores, clubs, restaurants, places of worship, etc. and attending heritage festivals. Even after several weeks of instructions our students will be able to test their skills locally by greeting heritage speakers, ordering, asking simple questions, etc.
Please contact Danko.Sipka@asu.edu with any questions about the program. We greatly look forward to discussing the program with you and hopefully having you in our classes!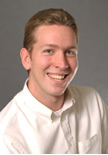 After finishing work in BCS in 2003, Robert went on to win a Fulbright research award to Croatia; there he studied at the Faculty of Philosophy and conducted archival research on a MA thesis. He went on to return to former Yugoslavia for NGO work in Bosnia in 2005, and advanced language study in Serbia, also in 2005. After conducting more archival research in Belgrade in 2007, Niebuhr finished his PhD on the history of Titoist Yugoslavia. Niebuhr now holds a faculty position at Barrett, the Honors College at Arizona State University. Niebuhr also co-authored two language-learning books, Beginner's Serbian and Beginner's Croatian, published by Hippocrene Press as well as a travel guide to Croatia; he continues to publish on topics of Yugoslav foreign policy during the Cold War.

Currently Vid (who graduated with a major in sustainable engineering and a minor in Slavic studies) is spending his first year teaching English in Thailand through the Fulbright scholarship. Then for his Boren Scholarship service requirement, he will be moving back to DC to work for the U.S. State Department. He will be working to improve the sustainability portfolio of embassies around the world by making them more "green" and energy efficient with his background in Sustainable Engineering. Vid says, "If it wasn't for my background in the BCS language and everything I was able to leverage through the SILC program at Arizona State University, I would have never been remotely competitive for these scholarships and jobs. My future goals and aspirations to work internationally on sustainable development and social entrepreneurship have only been ignited by my positive experience through the BCS program, and I highly recommended it to for anyone trying to continue their language skills and work internationally."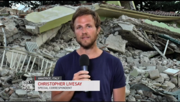 Christopher Livesay, who took BCS and SLV courses, is an award-winning foreign correspondent and producer based in Rome. His recent work focuses on Middle East conflict, Europe's refugee crisis, and the threat ISIS poses to the West. He has reported for the prestigious documentary series PBS FRONTLINE on veteran exploitation in the United States; for NPR on underground rock music in Iran; and for VICE News on mafia blood feuds in Italy. For three years Livesay was a staff reporter and editor at ANSA, the leading Italian news agency, where he was part of the team that broke the story of Pope Benedict XVI's shocking abdication, and the election of Pope Francis. In 2016 he was among the first reporters to arrive during the aftermath of a deadly earthquake that ripped through central Italy, where he filed live dispatches, reports and analysis for NPR and PBS. He holds a master's degree (highest honors) from the Columbia Graduate School of Journalism in New York City. He is currently directing a documentary on clandestine groups fighting ISIS.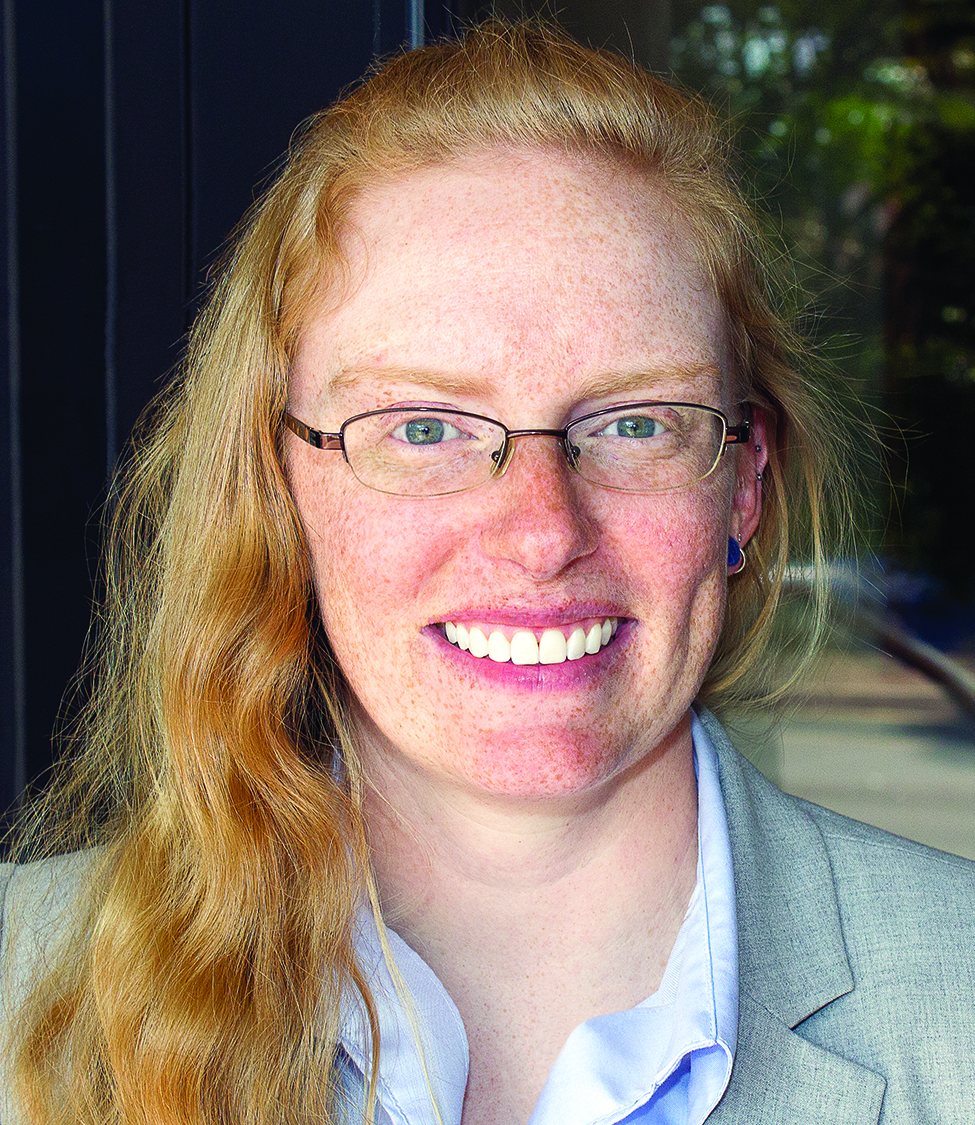 Amanda, who took introductory and intermediate BCS, graduated from ASU in 2010 with a BA in English (Linguistics), a BA in Russian, and a certificate in Russian and Eastern European Studies. She earned her Masters in Russian Language, Literature and Linguistics with the department of Russian and Slavic Studies at the University of Arizona in 2012, and returned to Phoenix, where she taught elementary Russian at ASU. She has also had the pleasure of teaching beginning Russian in the Critical Languages Institute at ASU's Melikian Center. She began a PhD in Applied Linguistics at ASU in 2013, and started law school at the University of Arizona's James E. Rogers College of Law in 2014. Her planned dissertation topic is linguistic issues of constitutional and statutory interpretation in U.S. and Russian law. Amanda will complete her law program in May of 2017 and will then serve as a law clerk to Justice Brutinel on the Arizona Supreme Court for a year before beginning as an associate at the law firm of Snell & Wilmer.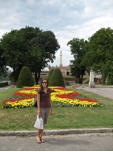 Wendy graduated from Arizona State University in 2009 with degrees in Political Science, History, and Spanish. One of her most rewarding experiences at ASU was completing BCS classes. She was born in Serbia and moved to the United States when she was very young, and the formal language training she received at ASU was the perfect way to enhance her knowledge of her family's native language. After college, she attended Yale Law School, where she participated in moot court and a Supreme Court clinic. She is currently a litigation associate at a top law firm in Washington, D.C.
Clubs
The SILC Attaches Club is a club that brings all languages and cultures from SILC together. People are able to learn about different cultures in a fun way when studying a language. Understanding different cultures is such an important attribute to have, and it is one you can obtain through SILC Attaches. This club creates community events, outreach projects, and plans fun get-togethers.
Community Events
Our program maintains exceptionally strong ties with Bosnian/Croatian/Serbian community in the Valley of the Sun. For example, annual SerbFest offers an excellent opportunity for the students to get a taste of regional music, dance, and food. But our links go beyond sheer fun. Back in 2013 our lead instructor coauthored A Dictionary of Bosnian Islamic Terms with the imam of the Islamic Center of North Phoenix, a local Bosnian mosque.
 Study Abroad
A summer, semester, or year-long study abroad program can be organized individually, in which case the credit is processed through the Study Abroad Office. If you are pursuing this option, make sure to consult with the program coordinator and the Study Abroad Office. Additionally, you can use one of the existing summer abroad programs at the Critical Languages Institute.
Critical Language Instiute at ASU (CLI)
Arizona State University's Critical Languages Institute is a national training institute for less commonly taught languages, offering summer intensive courses and study-abroad programs around the world. CLI instruction in Arizona and abroad is practically focused and proficiency-based. Students not only study a language, but learn to live that language. 
Scholarships
One of the hallmarks of our program is startling success of our students in securing prestigious national fellowships, such as Fulbright  and NSEP giving them an opportunity to spend time abroad while being instrumental in their securing coveted positions in government agencies, academia, and industry.
Fulbright | Boren | Benjamin A Gilman International Scholarship | USAC Study Abroad Scholarship | Stohl International Undergraduate Research Scholarships